/FREKA's Technology
TEST & CERTIFICATES
FREKA is conducting numerous tests and qualification processes to make the mask for complete protection against harmful substances and comfortable breathing.
TEST Lists
It achieved excellent results by conducting lots of tests corresponding to European mask standard FF2.
TESTS
Inhalation Resistance
Fit Test
Exhalation Resistance
Compatibility with
Skin Test
Dust Removal
Efficiency
Reusability Test
Leakage Rate
Flammability
Purity Test
Field of Vision
Visual Inspection
Clogging Test
Paraffinic oil
Leakage Test
Penetration of
Filter Test
CO2 Clearance
Particle Tolerance Test
Exhalation Valve
Leakage Test
Exhalation Valve
Housing Test
• It is included 18 tests items corresponding to the
industrial mask standard.
European mask standard FF2(EN149) Results



Requirements

FREKA

Intake resistance

≤2.1mbar




0.8mbar




Exhaust Impedance

≤3.0mbar




1.1mbar




Leakage




rate

≤9%




≤9%



'Continuous testing for performance'
All of FREKA's technical foundations are based on a number of databases tested in its own lab, combining ideas from its industrial engineers and designers.
BFE 95%
BFE(Bacterial Filteration Efficiency) 95%
the notification of standards from MFDS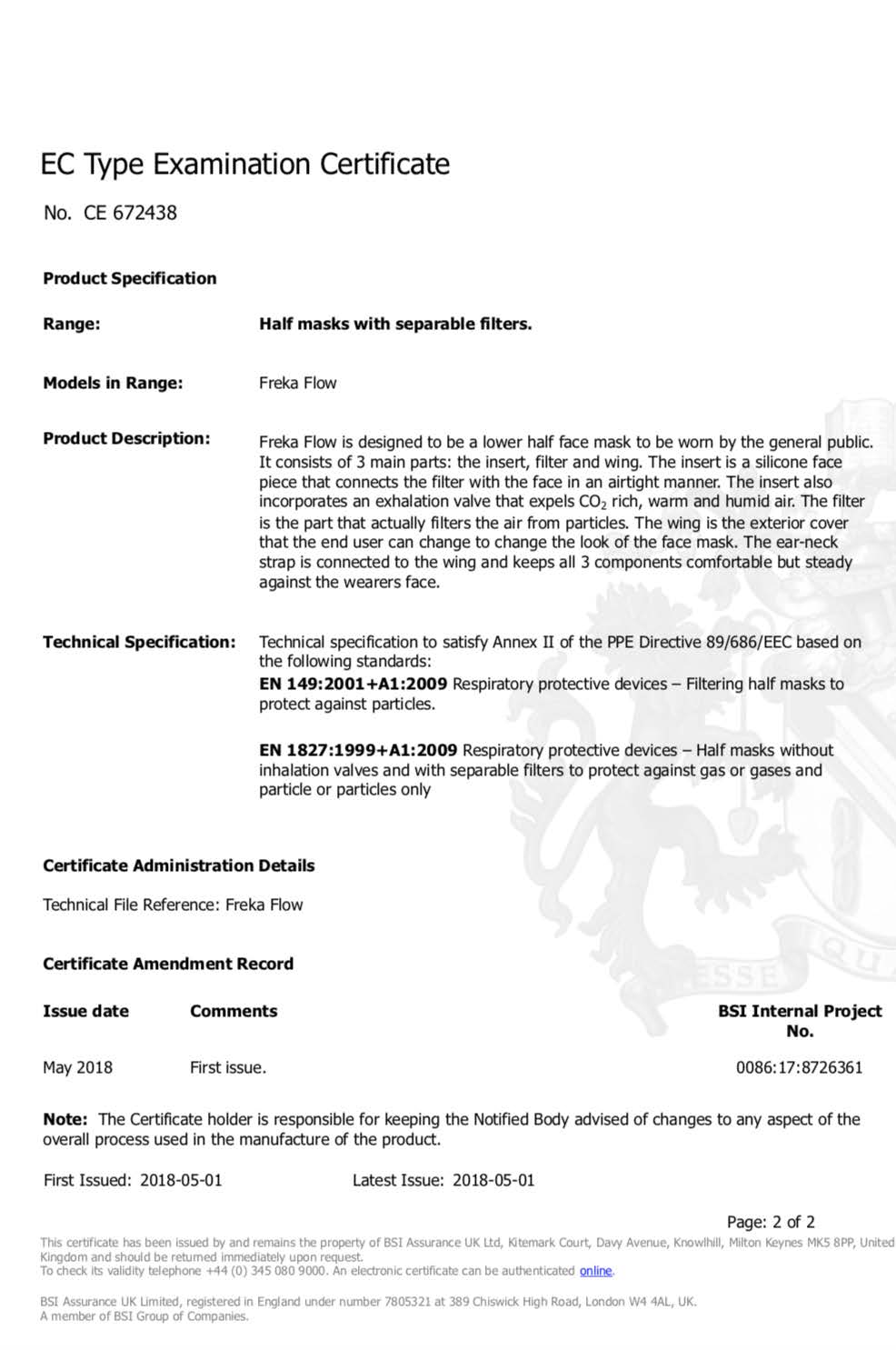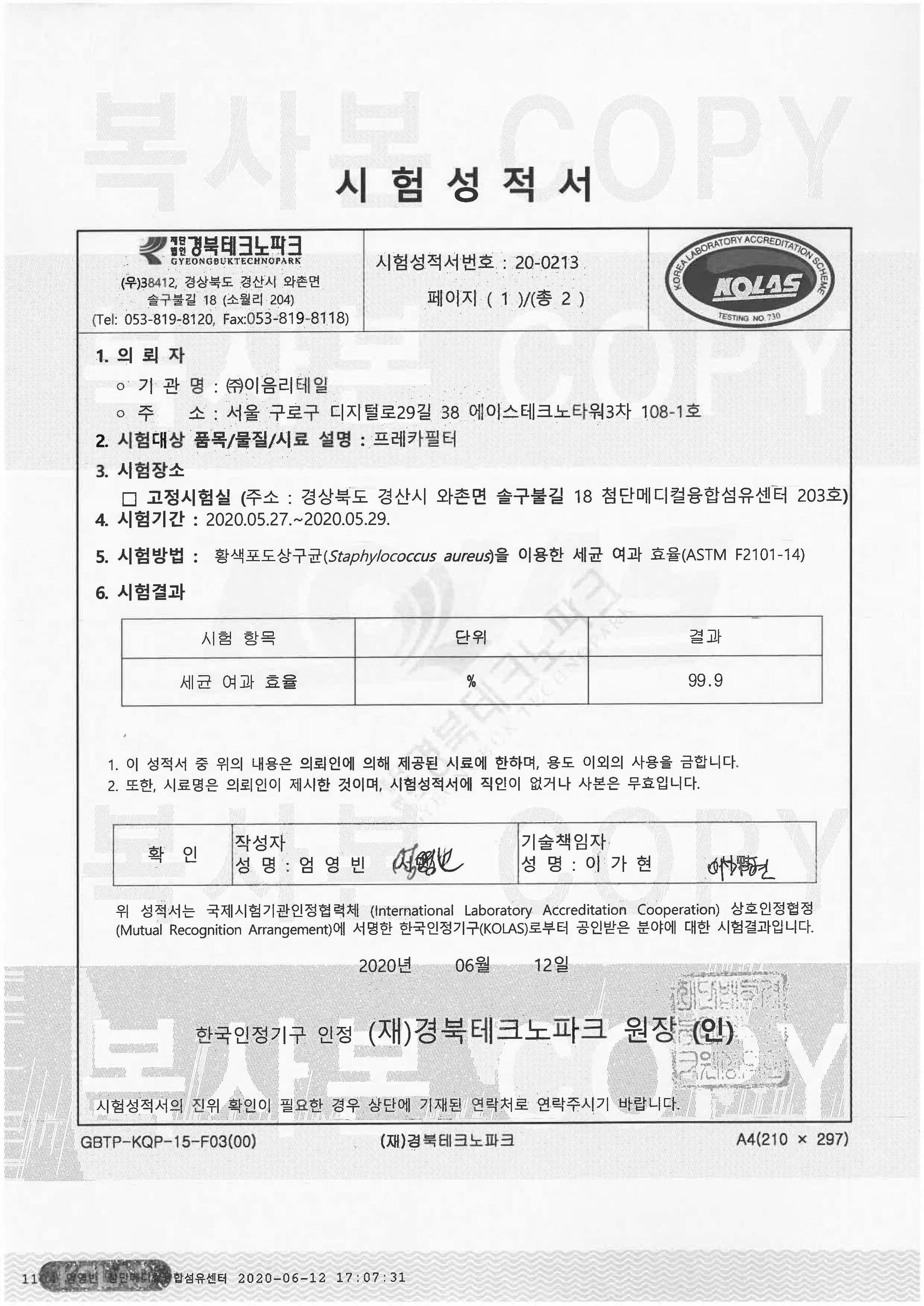 /FREKA's Technology
ERGONOMIC FEATURES
Check out the functionality and quality of ergonomic design and plan reflected in all of FREKA's products.
'Complete protection from contaminants'
Insert is an ergonomically-structured mask accessary perfectly pressing against the face.
It helps maintaining comfortable breathing and acts like
a gas mask to prevent the inflow of harmful substances.
The valve helps breathing comfortably and release the exhaled humidity from inside the mask.
'High efficient filters with N95 performance'
FREKA's four layered filter helps to ensure you breathe only the finest air. While one of our layers(MB Filter) protects against over 95% of PM2.5.
Activated Carbon Fibre layer removes most gaseous pollutants such as SO2, and NO2.
▶ 4 layers of high density nonwoven filters
▶ Electrostatic induction Melt-Browned filter
▶ ACF filter that collects harmful substances
▶ PP Frame to secure intake/exhaust space